Jace Walters is a 13 year old national podium level archer from Elyria Ohio that travels all around Ohio, the U.S.A and Canada competing in archery tournaments. Jace has also been a High Honor Roll Student for the last three years. Jace is lucky to have the support of a couple local archery ranges that believe in him. Rich Hardway is the owner of Black River Archery (Elyria, OH), this is Jace's primary indoor practice range. Jace started shooting archery with Rich in 4H. When it's time to shoot outdoors Jace goes to The LaGrange Hunt Club (LaGrange, OH), there he can shoot as far as he needs to on bag or 3D targets. Then when we travel south Billy Lawson of
Archery World USA
(Fairfield, OH) helps us out. Whether it just be providing Jace a place to practice / warm up for events in southern Ohio, do an emergency repair to Jace's bow.
At the age of 5 Jace shot a bow for the first time. He liked it, but it was just something to do for fun when we didn't have a dirt bike race to go to. At the age of 8 Jace and his brother took archery in 4H Shooting Sports, and it kept his interest enough that at the age of 9 he got his first real compound bow (Bear Apprentice 2). A month later in 2017 Jace competed in the Ohio Archers Association (Ohio NFAA Series) and finished 3rd in the shooter of the year in the 11 and under male bow hunter class. During that first season of competitive archery after having watched a video of Matt Stutzman 'The Armless Archer', Jace then decided that he wanted to become the best archer in the world.
In 2019 Jace earned his first national podium, at the First Dakota Class in Yankton, SD; and earned another 2 national podiums that year. Now Jace travels all around Ohio, the U.S.A and Canada competing in archery tournaments. In order for Jace to compete like he does, it takes some serious dedication on Jace's part and financial support from sponsors and supporters.
In 2020 Jace moved up to the 14 and under class and started the year finishing on the podium at 4 State indoor events; USA Archery, Junior Olympic Archery Development, National Field Archery Association and Scholastic 3D Archery. For outdoors Jace won the Ohio 3D Group (unknown 3d achery) Shooter of the Year with tournament records in qualifying events and in the championship round. Currently 2nd in points for Shooter of the Year in the Ohio Archers Association, and won 2 national podiums in the IBO - International Bowhunting Organization (Field Rounds).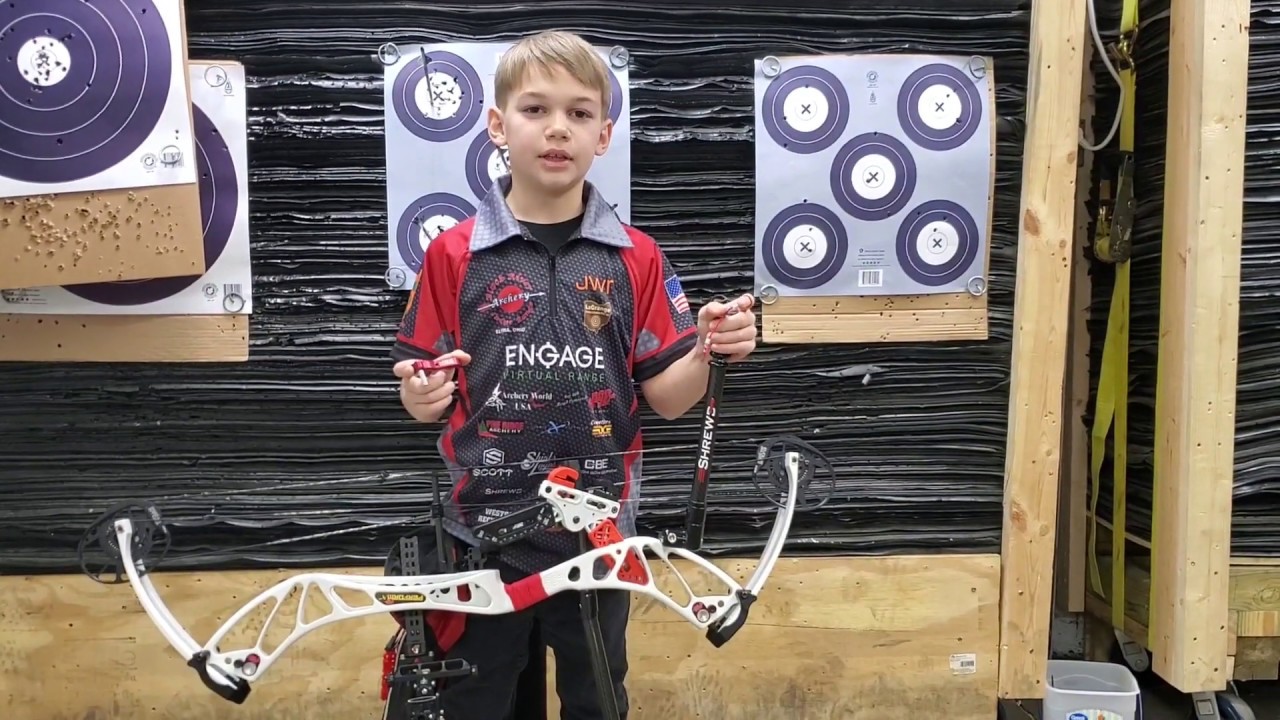 Highlights & Milestones:

2021 (Scheduled to Compete in):

IBO (National), Winter Nationals (Airy, NC):

8th Place

-

14 & under Male, Compound Freestyle

IBO (National), Spring Nationals (Wilmore, KY):

4th Place

-

14 & under Male, Compound Freestyle

IBO (National), Leg #1 IBO Field (Pipestem, WV):

?????

-

14 & under Male, Compound Freestyle

IBO (National), Leg #2 IBO Field (Franklin, PA):

?????

-

14 & under Male, Compound Freestyle

IBO (National), Leg #3 IBO Field (Nelsonville, OH):

?????

-

14 & under Male, Compound Freestyle

S3DA - National, Outdoor Target (Fairfield, OH):

?????

-

14 & under Male, Compound Open

USA Archery (National), USAT Qualifier (Dublin, OH):

?????

-

17 & under Male, Compound Open

IBO (National), World Championships (Seven Springs, PA):

?????

-

14 & under Male, Compound Freestyle




Shooter of the Year, multiple event series

IBO, Triple Crown (National):

?????

-

14 & under Male, Compound Freestyle

ASA (Ohio):

Currently 1st

-

14 & under Male, Compound Open

NFAA (Ohio):

?????

-

14 & under Male, Compound Freestyle

Ohio 3D Group unknown (Ohio):

Currently 1st

-

13 & under, Open




2020 (Corona Year):
Podium finishes

at Ohio (State) NFAA, USA Archery, S3DA & JOAD Indoor Tournaments -

14 & under Male, Compound Freestyle / Open classes

IBO (National), Leg #1 IBO Field (Pipestem, WV):

3rd Place

-

12 & under Male, Compound Freestyle

IBO (National), Leg #2 IBO Field (Franklin, PA):

2nd Place

-

12 & under Male, Compound Freestyle

Lancaster Classic, Victory Youth Trophy Tournament (Manheim, PA):

24th Place

-

12 & under Male, Compound Freestyle

USA Archery (National), USAT Qualifier (Dublin, OH):

10th Place Qualifier

-

17 & under Male, Compound Open



Shooter of the Year, multiple event series

IBO, Triple Crown (National):

7th Place

-

12 & under Male, Compound Freestyle

ASA (Ohio):

1st Place

-

14 & under Male, Compound Open

NFAA (Ohio):

2nd Place

-

14 & under Male, Compound Freestyle

Ohio 3D Group unknown (Ohio):

1st Place

-

13 & under, Open






2019:
Ontario Association of Archers - Ontario Field Championships (Goulais River, ON Canada)

1st Place

-

14 & under Male, Compound Freestyle

USA Archery - National, Outdoor FITA Championships (Ashland, OH):

2nd Place

-

12 & under Male, Compound Open

NFAA - National, First Dakota Classic (Yankton, SD):

3rd Place

-

11 & under Male, Compound Freestyle

NFAA - National, Outdoor Target Championships (Yankton, SD):

3rd Place

-

11 & under Male, Compound Freestyle

NFAA - National, Marked 3D Championships (Redding, CA):

4th Place

-

11 & under Male, Compound Freestyle

S3DA - National, Vegas Championship (Las Vegas, NV):

5th Place

-

11 & under Male, Compound Open

NFAA - National, Indoor National Championships (Cincinnati, OH):

12th Place

- 11 & under Male, Compound Freestyle

NFAA - National, The Vegas Shoot (Las Vegas, NV):

18th Place

-

11 & under Male, Compound Freestyle

Lancaster Classic, Victory Youth Trophy Tournament (Manheim, PA):

29th Place

-

12 & under Male, Compound Freestyle

USA Archery - Ohio, Outdoor FITA Championships (Lewis Center, OH):

1st Place

-

12 & under Male, Compound Open



Shooter of the Year, multiple event series

S3DA (National):

8th Place

-

11 & under Male, Compound Open

ASA (Ohio):

1st Place

-

11 & under Male, Compound Open

NFAA (Ohio):

2nd Place

-

11 & under Male, Compound Freestyle

Ohio 3D Group unknown (Ohio):

2nd Place

-

13 & under, Open






2018:
LaGrange Hunt Club - Appointed Junior Members President

S3DA - National, Outdoor Target Nationals (Raleigh, NC):

5th Place

-

11 & under Male, Compound Pin

USA Archery - National, Outdoor Target Nationals (Raleigh, NC):

15th Place

-

12 & under Male, Compound Open

Lancaster Classic, Victory Youth Trophy Tournament (Manheim, PA):

31st Place

-

12 & under Male, Compound Freestyle

USA Archery - Ohio, Outdoor FITA Championships (Lewis Center, OH):

1st Place

-

12 & under Male, Compound Open

USA Archery - Ohio, Caskey Classic (Cleveland, OH):

1st Place

-

12 & under Male, Compound Open



Shooter of the Year, multiple event series

NFAA (Ohio):

1st Place -

11 & under Male, Compound BowHunter Freestyle

NFAA (Ohio), 900 Round (Sugar Creek, OH):

New Tournament Record

-

11 & under Male, Compound BowHunter Freestyle

ASA (Ohio):

1st Place

-

11 & under Male, Compound Open

Ohio 3D Group unknown (Ohio):

2nd Place

-

13 & under, Open






2017:
1st Deer (Amherst, OH)

1st Pheasant (LaGrange, OH)

Beaver Creek Sportsmen's Club, Youth Archery Tournament (Amherst, OH):

1st Place

-

11 & under, Open

Wayne County Archers, Youth 3D Tournament (Wooster, OH):

1st Place

-

11 & under, Open



Shooter of the Year, multiple event series

NFAA (Ohio):

3rd Place

-

11 & under Male, Compound BowHunter Freestyle

Wayne County Archers, Winter Youth League (Wooster, OH):

1st Place

-

11 & under, Open






2016:
Passed Ohio Department of Natural Resources Hunter Safety Course

Joined Lorain County 4H Shooting Sports Club (Lorain County, OH) - Focus on Archery

Attended National Wild Turkey Federation - Ohio State Chapter JAKE'S Campout Weekend (Camp Perry - Port Clinton, OH)



South Cuyahoga Sportsman Club, Youth 3D Tournament (Chatham, OH):

2nd Place

-

11 & under, Open

Beaver Creek Sportsmen's Club, .22 Rifle, 4 Position (Amherst, OH):

1st Place

-

11 & under, w/ iron sights




Shooter of the Year, multiple event series
Black River Archery, Summer Youth League (Elyria, OH):

2nd Place

-

11 & under, Open



2015:

Joined Lagrange Hunting & Fishing Club (Lagrange, OH) - Jr Member




Affiliations:

NRA - National Rifle Association of America (Life Members)

NWTF - National Wild Turkey Federation

LHFC - Lagrange Hunting and Fishing Club

NFAA - National Field Archery Association

OAA - Ohio Archers Association

USAA - USA Archery

ASA - Archery Shooters Association

ASAOF - Archery Shooters Association - Ohio Federation

JOAD - Junior Olympic Archery Development

S3DA - Scholastic 3D Archery

OTA - Ohio Target Archers

IBO - International Bowhunters Organization

O3DG - Ohio 3D Group

OAA - Ontario Association of Archers